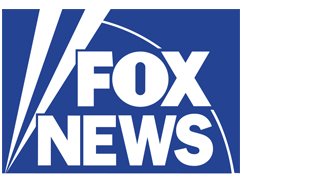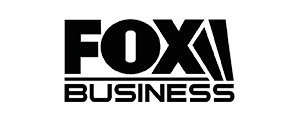 Hi, I'm Bob Prosen.
For 30+ years I've been helping companies execute faster and grow their profitability more than $1.27B.
Here's the good news. I'm not a consultant!
As a former CEO, COO, Managing Partner and SVP, I'm a hands-on practitioner with real world solutions that accelerate business growth, execution and leadership development for small and medium size businesses.
I've helped hundreds of companies scale up, accelerate culture change, hire and retain top talent, develop world-class leaders, and win loads of profitable new customers – and I can do the same for you.
Get Your Copy of My Best Selling Book:

Increase Profits — Quickly!
Whether through business and leadership mentoring, workshops or speaking engagements, I'll work hands-on with your organization to create radical shifts in your business execution, performance and profits.
This isn't business theory. This is business FACT.
01

Business and Leadership Mentoring:
I work with leaders, in-person and hands-on, to rapidly grow your business, increase profitability and build high-performance teams. Why? To help you succeed and have more time for the things you love.
AS A MENTOR, I WILL TEACH YOU:
How To Rapidly Improve Your Team's Leadership Capabilities

Proprietary Processes for Hiring and Retaining Top Talent

How to Quickly Create Accountability, Teamwork, Trust and Transparency

Proven Metrics to Ensure Your Company Consistently Meets it's Growth and Performance Goals

Custom Tools and Tactics To Accelerate Sales, Execution, Profitability and Leadership

How to work less and get more done
02

Training and Workshops:
My customized training and workshops are engaging, personable and packed with proven examples that spark real change within your organization.
IN THESE WORKSHOPS YOU WILL:
Learn The Five Attributes of Highly Profitable Companies® that enable you to consistently outperform your competition and gain a sustainable competitive advantage. These include:
1) Superior Leadership
2) Sales Effectiveness
3) Operational Excellence
4) Financial Management
5) Customer Loyalty
YOU WILL ALSO HAVE ACCESS TO:
The Small Business Accelerator – The fastest way to increase your organization's leadership capabilities and build bench strength.
The most practical, real-world online business training available anywhere! Packed with all the proprietary tools and step-by-step instructions you need to lead and grow a highly profitable business.
03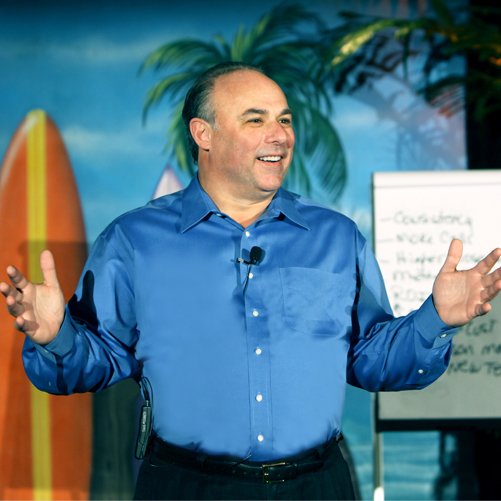 Speaking
My speaking events are motivational, fun and extremely engaging.
Allow your organization to interact with a new, fresh and unfiltered voice that tackles the realities of today's business challenges.
You will leave with easy to implement tools and techniques that cut through the status quo and politics that stifle organizational growth and cultural change.
Get ready for a unique experience packed with laughter and learning.
SIT BACK AND ENJOY LEARNING:
The Secret To Unlocking The Power Of Level 5 Employee Engagement

How To Create Transparency, Trust and Accountability To Supercharge Success

P3 – Create A Profit Producing Culture That Provides Financial Freedom and Fuels Scalable Growth




My Clients And Their Results
— Dr. Bartholow —

Dr. Bartholow, CMO — WEA Trust
Fast Profitability Turnaround, Rapid Culture Change, Amazing Teamwork & Trust
— Bob Hartline —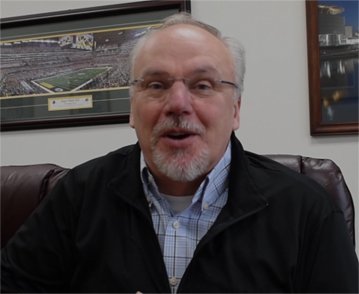 Bob Hartline, CEO — Xymox
Extreme Profit/Sales Growth, Fast Culture Change, Flawless Execution, MORP®
— Co's With Lightning Fast Sales Growth —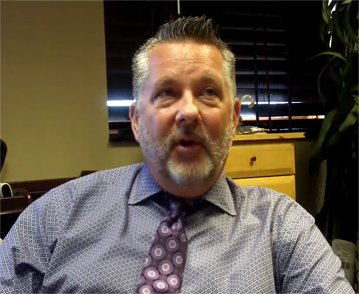 Rose Paving - Enormous Sales Growth
Massive Revenue & Profit Growth, Bulletproof Sales Process, Higher Win Rates, MORP®
— Giacomo Falluca —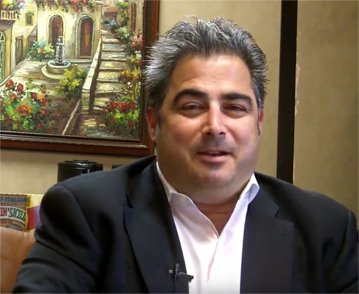 Giacomo Falluca, CEO — Palermo's Pizza Mfr.
Built World-Class Leadership Team, Record Profits, Simple MORP® Red/Green Metrics Dashboard
— Larry LeMaster —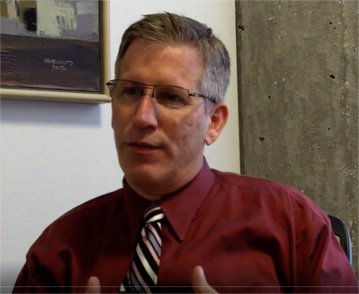 Larry LeMaster, CFO — HKS Architects
Profit Up +20% During Recession, Big Accountability Boost, Silos Destroyed, MORP®
— Ed Campbell —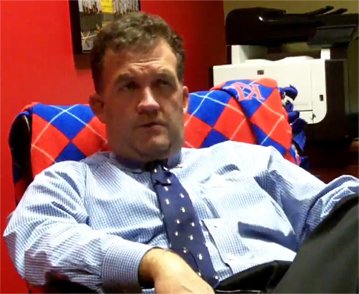 Ed Campbell, Pres. — Rose Paving
Record Profits & Sales, Significant Bonuses, Precise Business Metrics, Huge Increase in Valuation






Proactive Leadership
The Right Team
(Click name or image to learn more)

Donald Stojack:
Chief Business Strategist

Hannalies Bosman:
Systems Strategist and Innovation Catalyst

Anthony Simonie:
Online Client Generation & Results Optimization Specialist

Social Media Team
Donald Stojack:
Chief Business Strategist
With over 40 years of business experience in the trenches, Donald brings a large repository of knowledge that he has tapped as a successful strategist and consultant. Alongside building successful companies, he has an equally successful music career – having a conservatory degree in piano performance. He is owner, partner and founding member of a number of enterprises – including a music based business, Exceptional Choral Events that he runs with his wife of 14 years, Stephanie Charbonneau. Most notably, in 2008, Donald was selected to be on the elite team of Chet Holmes International and stayed with Chet as he forged a business relationship with Tony Robbins to create the successful Business Mastery Seminar model and Business Breakthroughs International. Those connections and relationships also lead Donald to work alongside master business minds – Jay Abraham, Scott Hallman, Eben Pagan and many others. For the past 6 years, Donald has been on the team of Go Meta Media, an Eben Pagan company – serving thousands of entrepreneurs in the digital information and coaching industries. A father of 6, Donald lives in the Seattle, Washington area and enjoys time kayaking on the many inland waterways and walking the many forested trails.
Hannalies Bosman:
Systems Strategist and Innovation Catalyst
Hannalies is a business trailblazer. Working behind the scenes in a number of small to medium enterprises over the years, she has served and supported organizations to effectively manage, organize and optimize their results. She stands out as the crucial team member that gets projects moving and gaining momentum. A specialist in taking business systems and teams virtual, she has worked with top level thought leaders and best-selling authors as well as emerging enterprises. A master of organizational systems and processes, Hannalies brings together diverse information in projects into a format that is easy to understand and cohesive to automation and scalability. Taking each project from the perspective of the ideal client, she maps the journey seamlessly and intuitively, from lead generation through nurturing, to conversion and follow-up. An avid gardener, baker and knitter, Hannalies enjoys the beautiful vistas of her home in the Columbia River Gorge.
Anthony Simonie:
Online Client Generation & Results Optimization Specialist
After building multiple 7-figure online and offline businesses from scratch, Anthony turned his attention to helping other small and medium-sized companies scale profits, by leveraging his unique no BS approach to marketing and sales. You'll often hear him say that "Results are all that matter". And for more than a decade, his passion has been helping businesses effectively leverage digital marketing, to grow sales and profits, while finding new and hidden profit opportunities and deploying systems and processes that predictably attract, convert, and retain high quality clients and customers. Anthony has worked alongside some of the most brilliant business minds on the planet and brings a wealth of knowledge and experience to his clients. He's successfully built 3 brick and mortar service-based businesses, co-founded four successful online consulting and training businesses (serving more than 10,000 clients), and has become a highly sought-after business strategist. Anthony is married with two children through adoption and resides in Austin TX. When not building businesses and serving clients, you can find him hiking, biking, cross-fitting or out on the lake with family and a high-quality cup of coffee.
Social Media Team
Our team of social media advertising experts have generated over $400 million dollars in sales for small and medium enterprises in many different industries. With the right strategy, your ad campaigns can generate high volumes of new qualified leads and valuable customers. Our team will analyze the opportunities that are available for your business with the right social positioning, messaging, and audience targeting. With us by your side you take full advantage of the experience of over 15 years of high-performance direct response digital marketing that gets results. We'll be as driven, passionate, and dedicated as you are to meet your business goals and growing your audience of raving fans that want to buy what you offer.